Search

Processing...

Serene Sun House
On a roadside corner plot within an established bungalow area in Singapore, sits an attractive dwelling named the Sun House, designed by
Guz Architects
.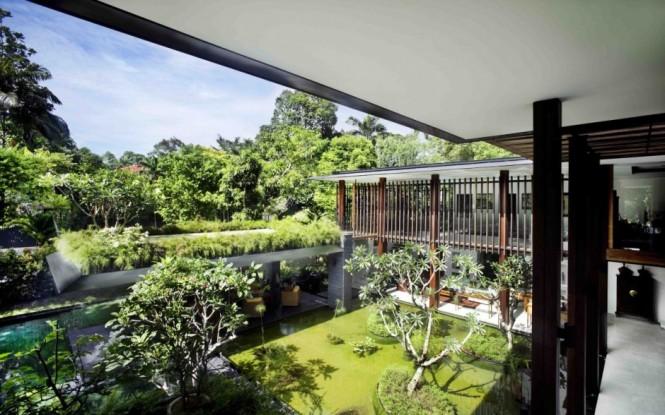 Described by the architects as relatively compact–despite what appears as sprawling proportions–the buildings L-shaped layout was pushed to the rear of the site to make the most of the space, allowing the creation of a private courtyard that feels open despite the densely constructed surroundings.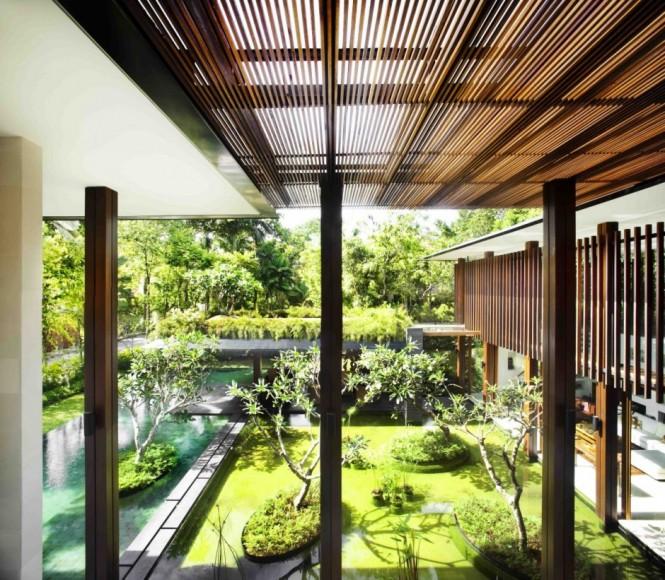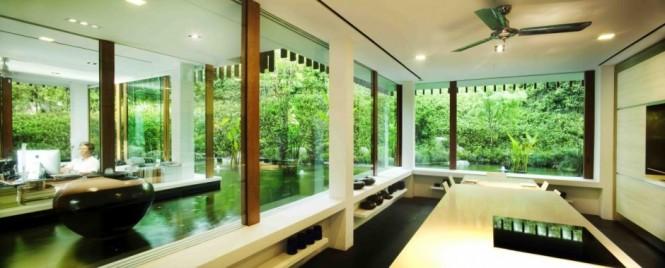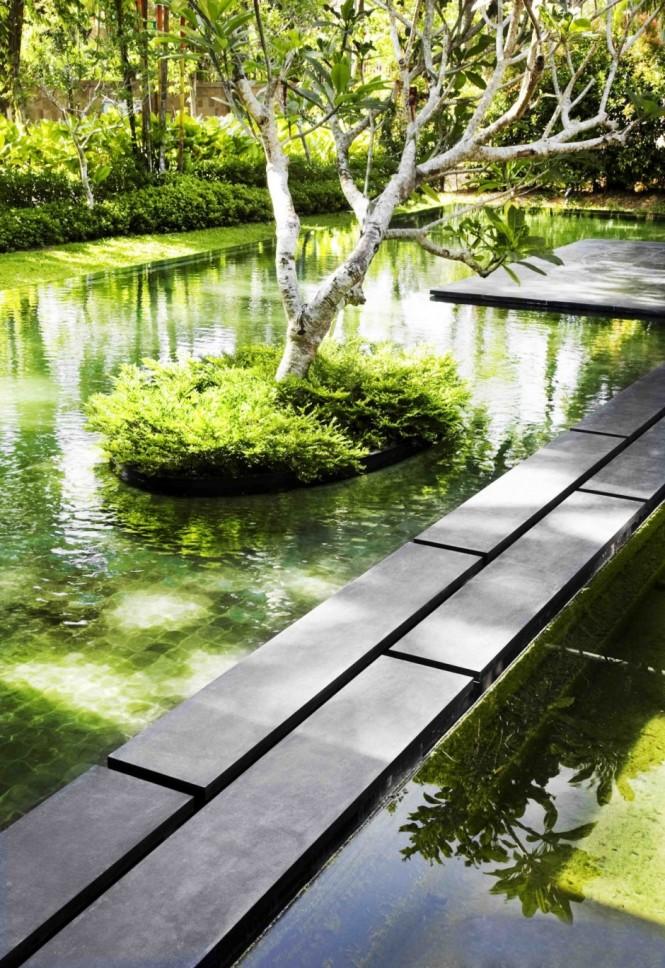 Ponds and a pool were developed to provide beautiful focal points and a cool, serene atmosphere. Tiny islands on which trees float litter the sun-drenched courtyard, helping to build levels of greenery throughout the space.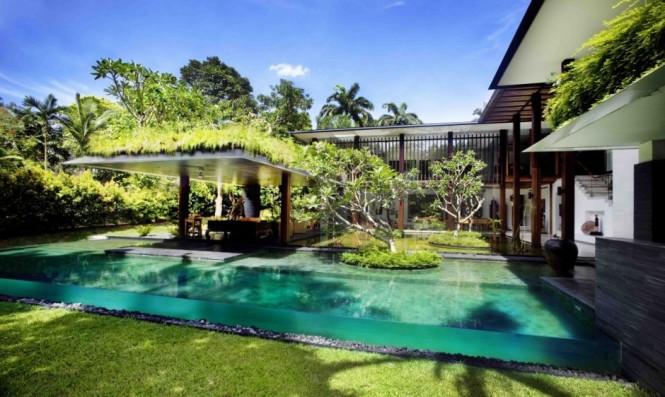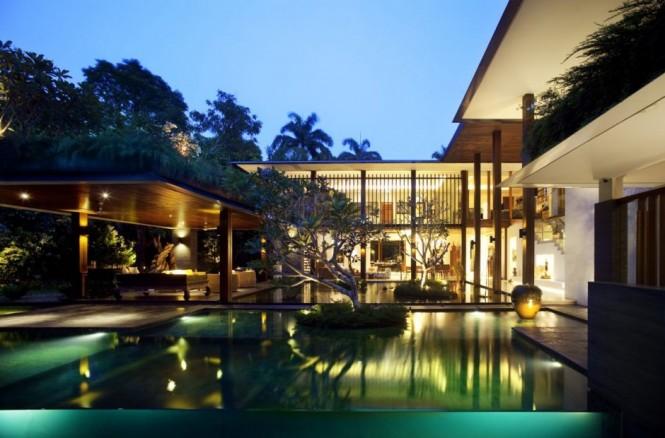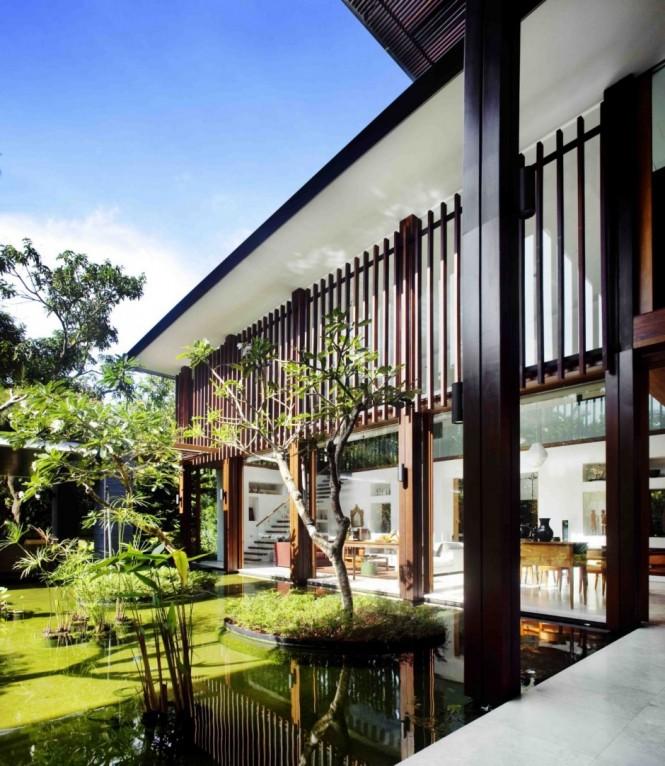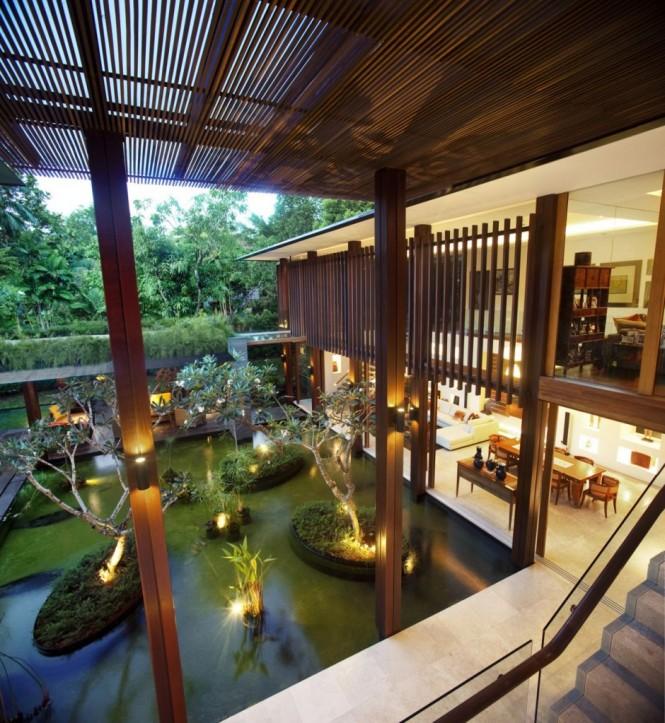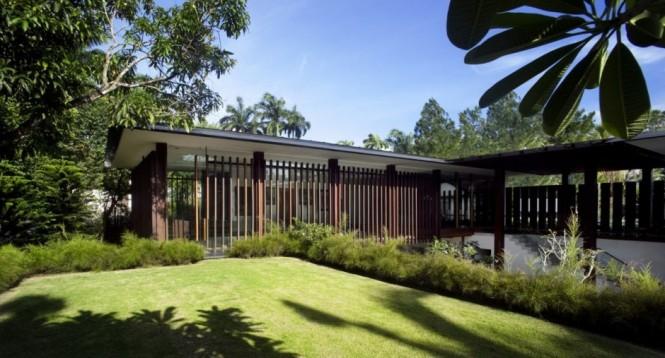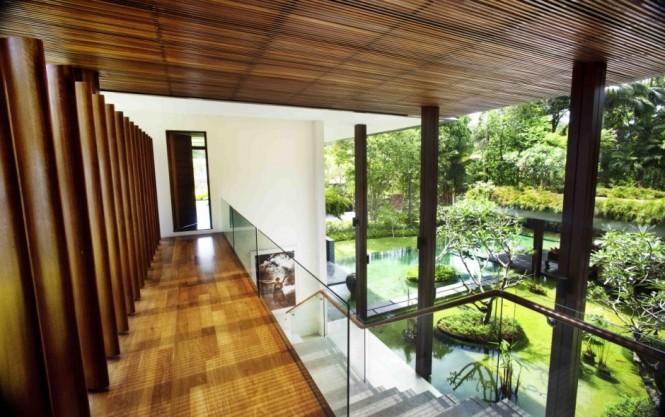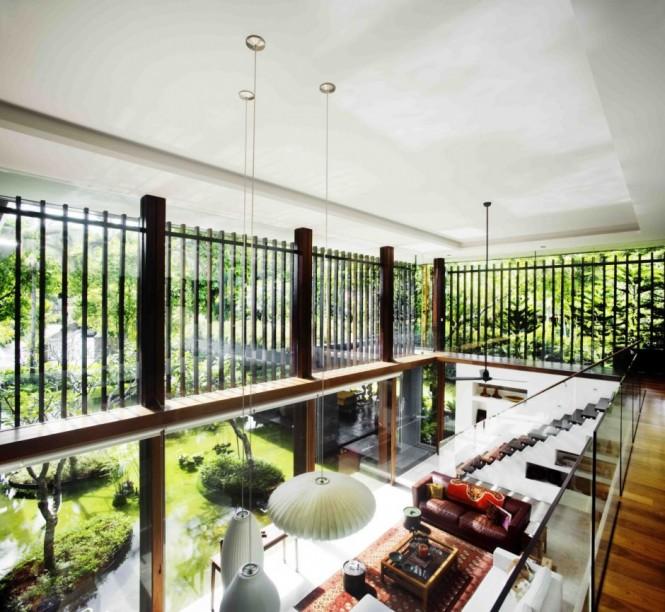 The dual level home is kept open from floor to ceiling with the utilization of a mezzanine level, flanked by clear glass balustrades for unobstructed light flow and viewing capacity. Likewise, the exterior space enjoys a double level aspect from the exterior staircase, balconies and roof planting.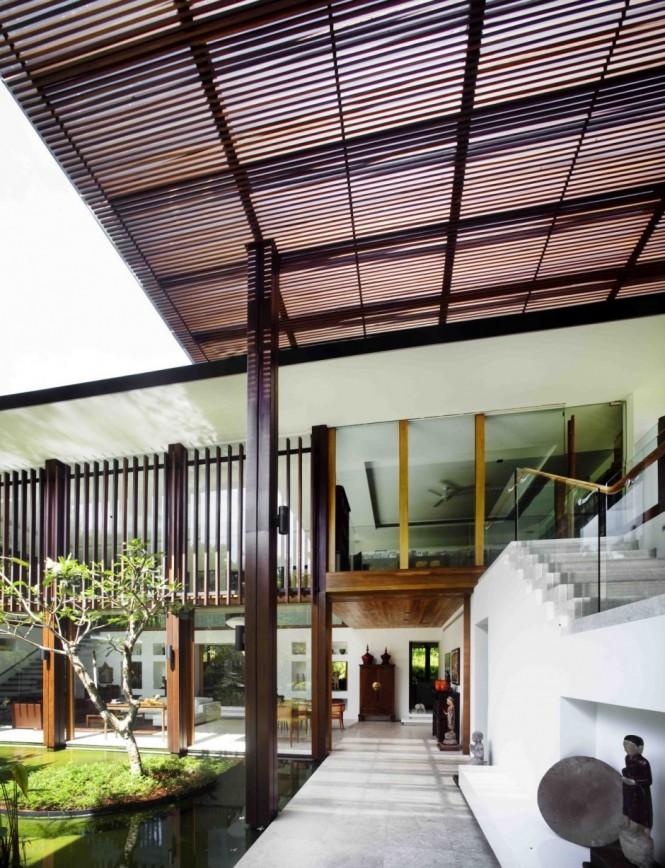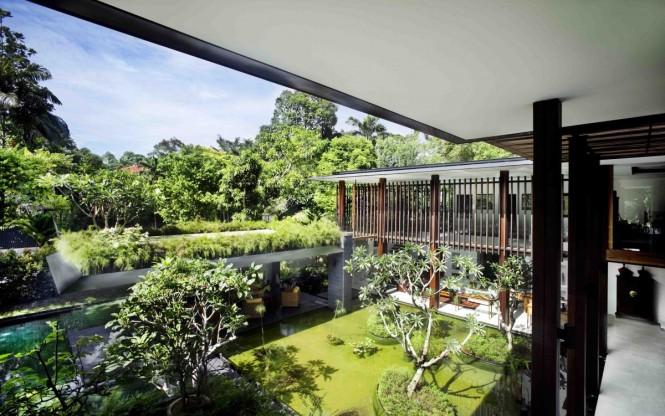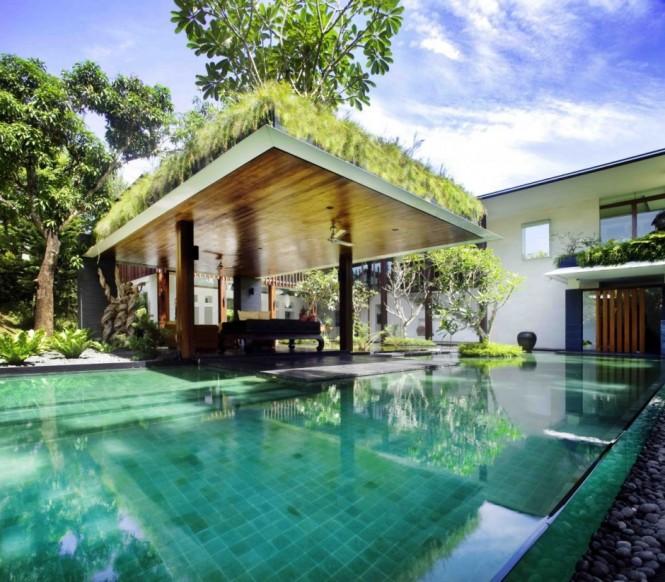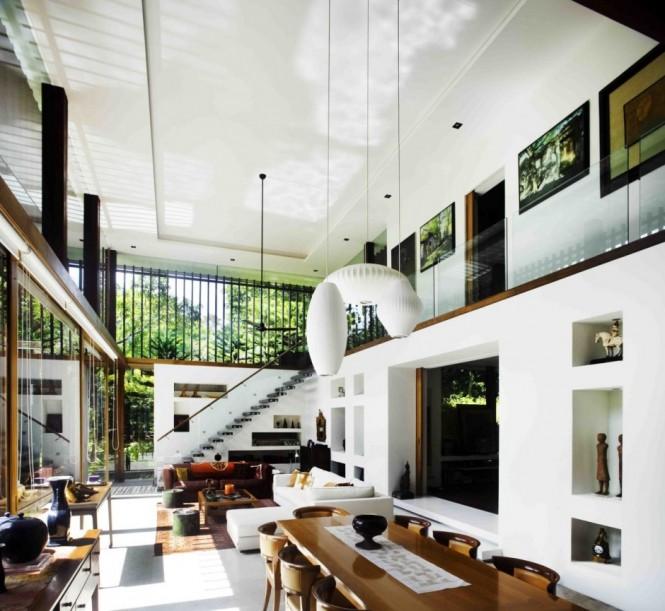 The owner of this home influenced much of the final look of the build, as their extensive collection of artwork and sculptures inspired the design of neat niches with chunky wall construction to house the precious art pieces.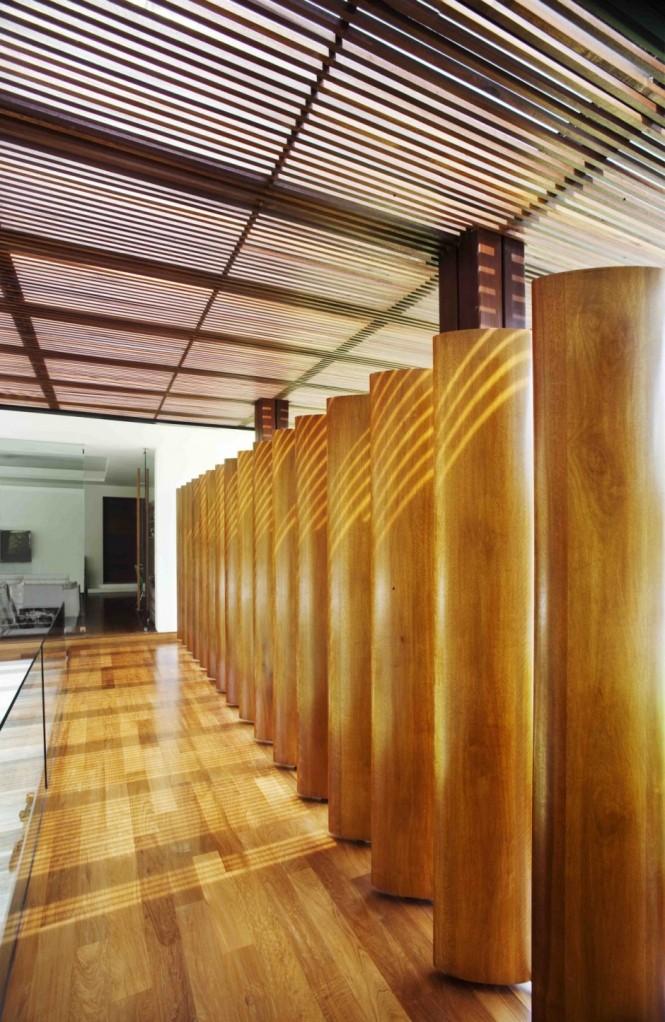 The same materials have been used inside and out, creating a relaxed flow from one side to the next, and encouraging unrestricted use of all aspects of the home.